Do you want to know about the top aerospace companies in India? Read the blog now!
Among all the superpowers you could choose, flying has consistently ranked #1. Man has always fascinated himself flying, free as a bird. Even when I was a kid, I would wistfully look up at the birds in the sky and dream I could fly just like them. That is why man invented planes, the flying contraption that fulfills our dream to fly.
And now that very dream has led to industry. The aerospace industry in India is thriving, with many companies starting plants here. In today's blog, I am talking about aerospace companies in India. The aerospace industry in India is burgeoning and reaching new heights every day.
The aerospace industry can be broadly classified into the defense and civil aviation sectors. Many factors have led to the increase in the size of this industry and from the excerpt from IBEF a government website clearly shows that this industry is projected to grow to 70 billion dollars by 2030.
The government of India is also giving this industry a huge push and has announced several initiatives in relation to this industry and there has been a steady flow of FDI into this sector.
You might wonder who the key players are and how this industry grew so big? I have discussed the top aerospace companies in India that might help you get a better picture of this industry.
Top 10 Aerospace companies in India
The companies that I have talked about here have played an enormous role in helping the aerospace industry in India grow, be it in the defense or civil sector of the industry.
HAL or Hindustan Aeronautics Limited
It is one of India's oldest and most prominent companies established in 1940, headquartered in Bangalore. HAL started manufacturing aircraft as early as 1942 and has over 11 research and development centers, 21 manufacturing divisions, and 4 production units spread across India. HAL designs, manufactures fighter jets, helicopters, jet engines and marine gas turbine engines, avionics, software development, spare supply, overhauling, and upgrading Indian military aircraft.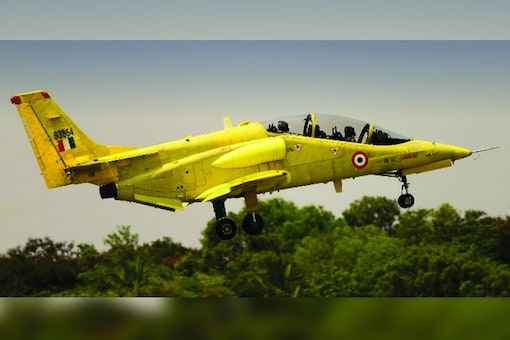 Mahindra Aerospace
It is part of the Mahindra Group of companies and is an Indian company. It is the first Indian private firm to manufacture small civil aircraft for the general aviation market. Founded in 2003 this 19-year-old company has a majority stake (75.1%) in Australian aircraft manufacturer Gippsland Aeronautics. Mahindra Aerospace and National aerospace Laboratories jointly developed the NAL NM5 light aircraft. They manufacture the Airvan 8 utility aircraft that operates worldwide in tourism, freight, law enforcement and other roles.
Indian rotorcraft
It is another Indian company that plays a huge role in aerospace. This company is a joint venture between Tata Sons (The famous Indian conglomerate) and the Anglo-Italian defense company Leonardo S.p.A. They specialize in manufacturing helicopters in India.
Raja Hamsa Ultralights
It is an ultra-light aircraft manufacturer. Headquartered in Pondicherry India it is owned by the Kochlein family of France. It started operations in 1980 and specializes in manufacturing different kinds of aircraft. Its only manufacturing facility is located in Bangalore and they are India's largest aircraft manufacturers. They are also the only manufacturer of commercial microlight aircraft.
Brahmos Aerospace Pvt Ltd
It is a joint venture between our own Defence Research and Development Organization (DRDO) and the Russian military consortium, NPO Mashinonstroyenia. The company was established in 1998 and its name is derived from 2 rivers Brahmaputra of India and Moskva of Russia. They manufacture the famous Brahmos missile and currently,no other country has the defense system capable of intercepting this missile.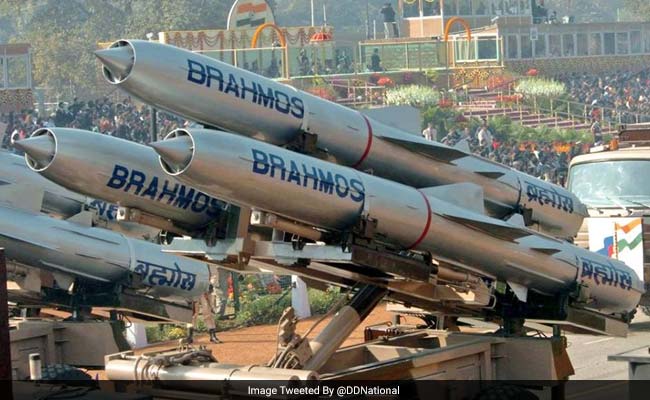 ISRO (Indian space research organisation)
Amidst all this ISRO (Indian space research organization) certainly deserves a mention. ISRO's R&D programs in avionics and aerospace have made India self-reliant in defense, especially complex missile technology. Its space exploration programs are famous for quality with budgeted costs. It has also paved the way for developing cryogenic engines and solid-fuelled rockets in India. In 2016 ISRO successfully tested its own version of the scramjet, the latest in aerospace technology.
Boeing
Boeing opened its company in India in 2003 as Boeing India Pvt Ltd and plays a major role in India's civil aviation and defense. Boeing's relationship with India started in the 1940s when the Indian Air force commissioned 2 aircrafts the T-6 Texan and the C-47 Skytrain military transport. They have offices in Mumbai, Hindan, Rajali, and New Delhi along with a rapidly growing Boeing India Engineering & Technology Centre (BIETC) in Bengaluru and Chennai.
Lockheed Martin India Pvt Ltd
It is one of the top aerospace companies in the world and has opened its operations in India and is headquartered in New Delhi. Established in 2007 this company specializes in research, design, development, manufacture, integration, and sustainment of advanced technology systems, products, and services. They have 4 lines of business: Aeronautics, Missiles and Fire Control, Rotary & Mission Systems, and Space Systems.
Indo Russian aviation ltd
It is a joint venture between several Russian manufacturers and HAL and ICICI Bank. HAL holds a 48% stake in the company and ICICI banks hold a 5% stake. This company manufactures the MiG aircraft that the Indian Air Force uses, Kamov helicopters used by the Indian Navy. They are also engaged in additional activities like overhaul and repair of aircraft, engines, aggregates, and systems, product support for maintenance and exploitation of aircraft, manufacture, and assembly of aircraft engines that are used by the 2 countries.
BAE
BAE systems India Services Pvt Ltd is a British company that has opened its subsidiary in India. It plays a vital role in military aircraft production and has many of its products exported worldwide. They operate in more than 40 countries and are a premier defense and aerospace company.
This list is certainly not exhaustive, but the companies I have listed above are in the civil aviation and defense sectors and play a huge role in advancing aerospace technology. They are also taking forward the 'Make in India' initiative launched by the Central Government by huge strides.
Conclusion
What started as a simple dream to fly has grown into India's biggest industry encompassing many sectors. The aerospace industry has come a long way from the Pushpak Vimaan which Raavan piloted in Ramayana to starting many sectors related to aerospace.
India has many joint ventures with foreign companies and actively manufactures planes and aircraft that play a role in the aerospace industry. ISRO plays an essential role in aviation and space research and satellite development. All companies in the Aerospace industry have formidable R&D departments and are always looking into the future.
Frequently Asked Questions